Michael and Jennifer Dahn are from central Illinois. They have two kids: Chloe and Jordan. Mike and Jenn have always had a passion for helping others. Soon after completing a disaster response training program through their Lutheran Church, they were called to respond to a tornado that ripped through a small town in Illinois. It was at this disaster site they were able to visit with a comfort dog team. Jennifer instantly fell head over heels for the comfort dogs and wanted to learn more.
Mike and Jenn began to dream about owning their own comfort dog to help others within their community. After many months, lots of research, and family and friends to support their vision, they started working to create their own comfort dog ministry. In April of 2014, PawPrint Ministries was born. It is the mission of PawPrint Ministries to use their comfort dog teams to assist hurting hearts in central Illinois and beyond.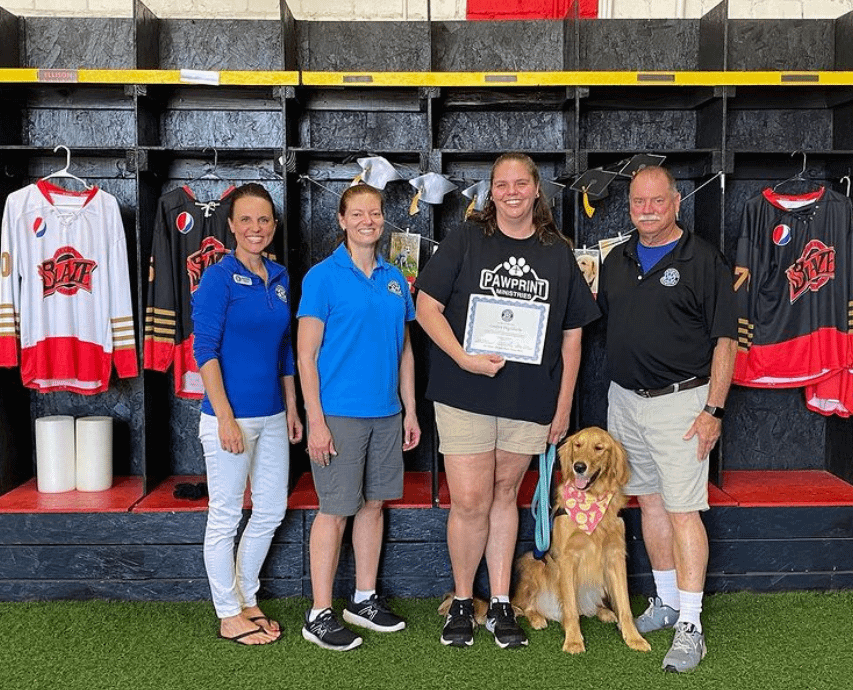 PawPrint Ministries is an organization that was created to serve the community. We send teams to almost any area that would benefit from the love and compassion that our canine companions provide. Here are some areas that we visit: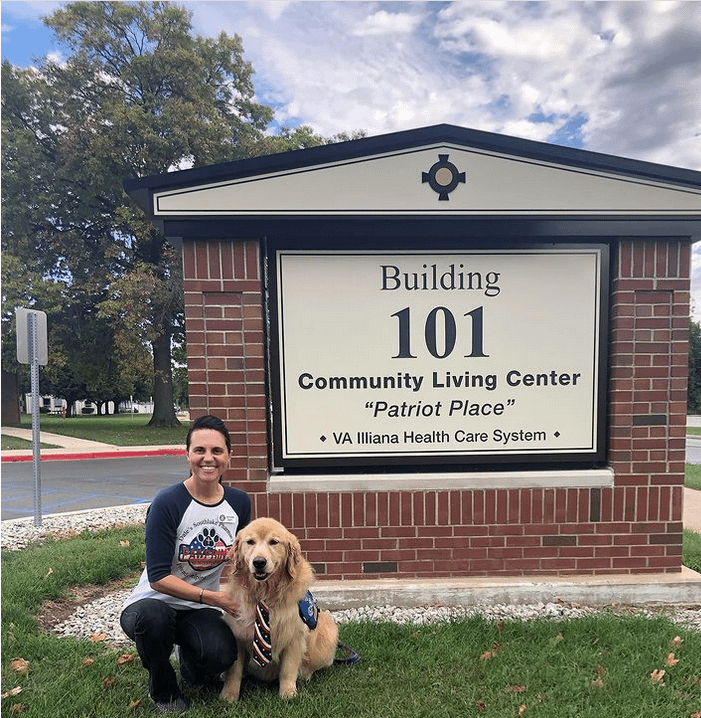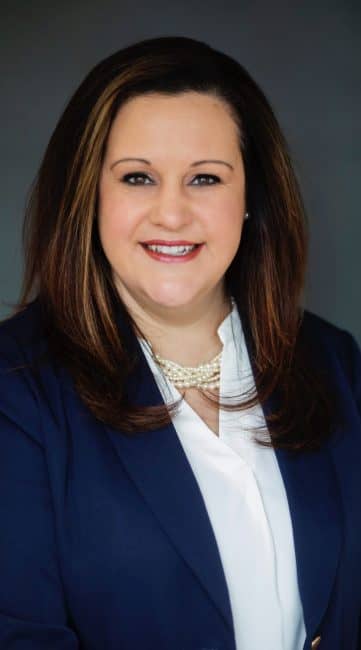 Rachel was born and raised in Decatur, Illinois. She is married to Steve and they have two children, Kayson and Raelyn. Rachel worked in retail management and customer service for 18 years and has a strong background in leadership and building customer relationships. Rachel enjoys spending time with her family traveling and being involved in the community by serving on the local United Way board along with several other boards in the Decatur area.
Supportive wife and mother of five. Anquenette graciously serves in youth and women's ministry. She is a former member of The BabyTalk Board of Directors.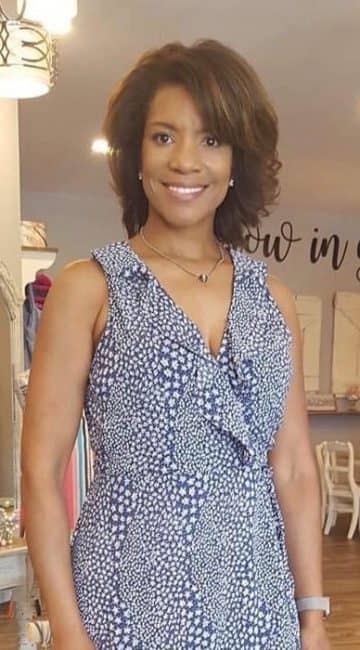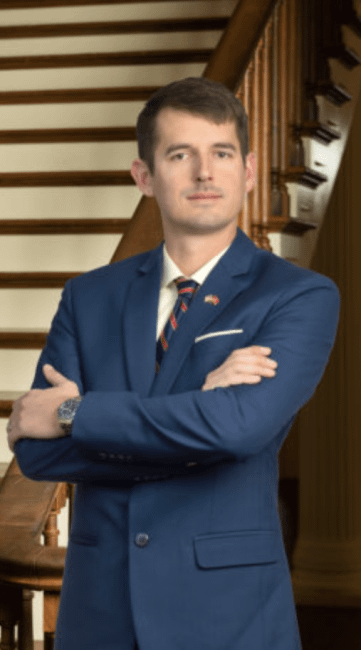 Jordan joined Brown, Hay & Stephens in 2023. He focuses his practice on business law, real estate law, trusts, estate planning, and probate. Jordan began his career as a staff attorney with a Louisiana state agency where he assisted in the oversight of millions of dollars of federal and state funding used for emergency response and disaster recovery across the state. He commissioned as a Second Lieutenant in the United States Marine Corps in 2015.
Dave has over 28 years of experience in the financial services industry. He began working for Investment Planners in 1987. He is also the founder of IPI Wealth Management. Dave has been responsible for the consistent growth and development of IPI from a small broker-dealer to a leading broker-dealer and RIA. His vision and high ethics is the foundation in what separates IPI from it's competitors — it's culture.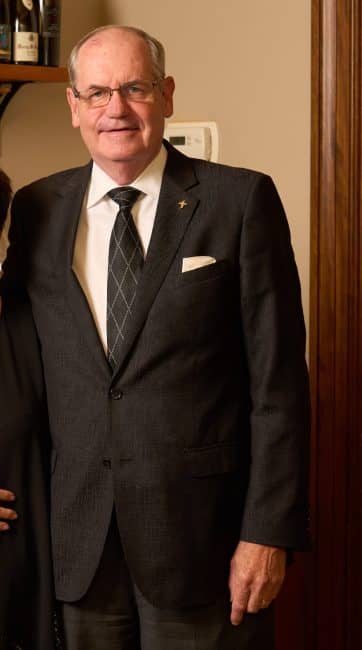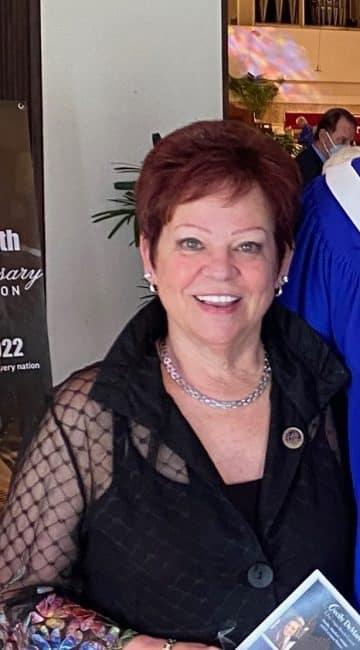 Dedicated wife, mom to two girls and "Mimi" to six. Judy has deep roots in Decatur. She has served on Webster Cantrell Hall Board of Directors and has been instrumental in developing PawPrint Ministries. Judy is a CASA Advocate serving in Macon County Courthouse with her comfort dog Eli.
Founder of PawPrint Ministries, Jennifer has always had a passion for serving and giving back. She is married to Mike. Together they have two kids, Chloe and Jordan, and two dogs, Chico and Story. Jennifer enjoys spending time outdoors in the summer heat with family and friends. 
PawPrint Ministries Staff
Founder and Executive Director