Thank you for your donation!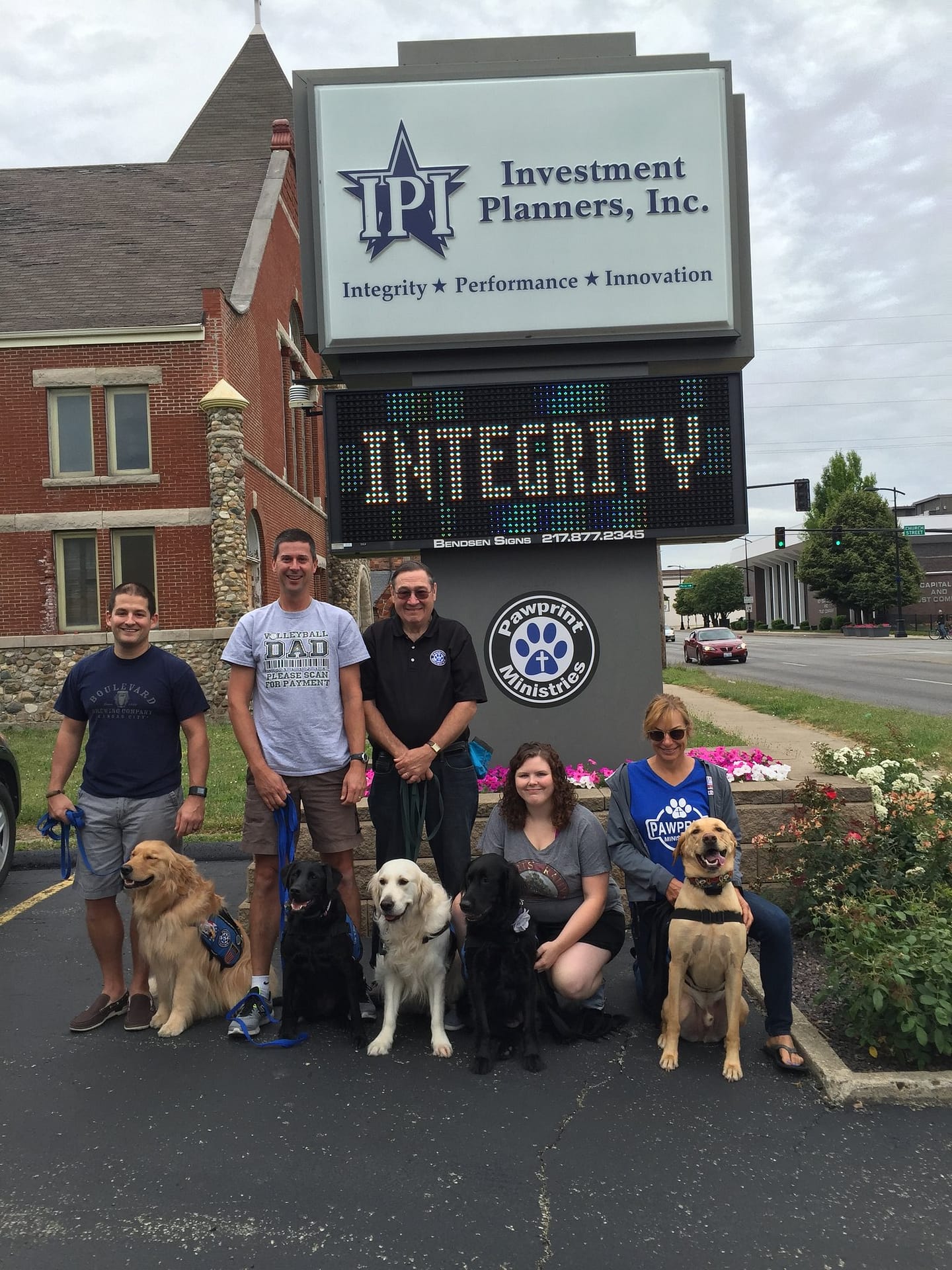 Thank you for supporting our Pawprints in the community
PawPrint Ministries comfort dogs serve out in the community almost daily. The dogs and their handlers bring joy to people in nursing homes, cancer care centers, hospitals, schools, veterans, and are deployed to tragedies and disasters. Your support helps to provide necessary funds for training, supplies, gear, travel expenses and more so that we may be able to visit people in need.  Thank you for supporting our mission and helping us give back to our community.
Donations may be mailed to our office at 2555 E. Federal Drive, Decatur, IL 62526. Checks can be made out to PawPrint Ministries.
PawPrint Ministries is a 501(c)3 not-for-profit organization.

Amazon Wish List Donation
Want to donate an item to help us with training these amazing comfort dogs? 
Donate items from our Amazon wish list to help with our training program. Our Wish List includes much needed items like treats, training benches, collapsible wagons and more. We greatly appreciate any donation!